'For the love of Park'

© PCM
2018-2021

For best results use default browser settings
Introduction
Gallery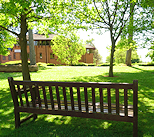 Download
Central
Reflections
A voluntary, independent project, not connected with the university. Views expressed are our own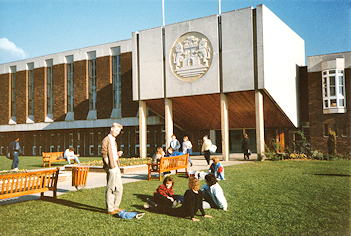 Holdenby / Main Building and its gold disc
Coming in the future:
Buildings Info, Features, PCM TV videos and Fun Stuff
Links
Contact us via our Facebook group or mail@parkcampusmemories.org.uk
Former UK University of Northampton campus now largely sold and mostly demolished
Northampton College of Education (NCE) (1971-1975)
Nene College (1975-1999)
University College Northampton (UCN) (1999-2005)
University of Northampton (2005-present)


WHAT HAS HAPPENED TO PARK?
In November 2018, most of the former college located just off Boughton Green Road in Northampton, England, was sold to Persimmon Homes. It has since been demolished, with redevelopment work ongoing.
Several buildings, various trees - including the old redwoods and their surrounding grass area - endure, as does the Gallagher Sports Field and the former East Halls - both still open and owned by the university. Hundreds of homes are being built by Persimmon, with many properties now occupied.
This voluntary project was set up by former students with a passion for Park, and we welcome anyone with an interest in the subject - current and former undergraduates and staff, local residents or those who are just curious to know more.
In 2021, Avenue Campus (including Newton) on St. George's Avenue was sold to West Northamptonshire Council, and will be managed by their arms-length housing provider, Northampton Partnership Homes (NPH).
The university's main base is now the purpose-built £330 million (GBP) Waterside Campus on Bedford Road.
---
Do you have any photos, papers, promotional material or cine / video footage of, or relating to, Park? If we don't have the item listed on our download pages, the chances are that we don't have a copy!
We are very happy to scan or digitise content for you - for scanning we usually work at 600 dpi in TIFF format. Please get in touch with our friendly volunteers! Drop us a line to mail@parkcampusmemories.org.uk or via our Facebook forum.
---
Thank you for visiting our website!
If you know of someone who might be interested in browsing our pages, or joining our popular and friendly Facebook group, please let them know about PCM!
Last revision of page: April 2021